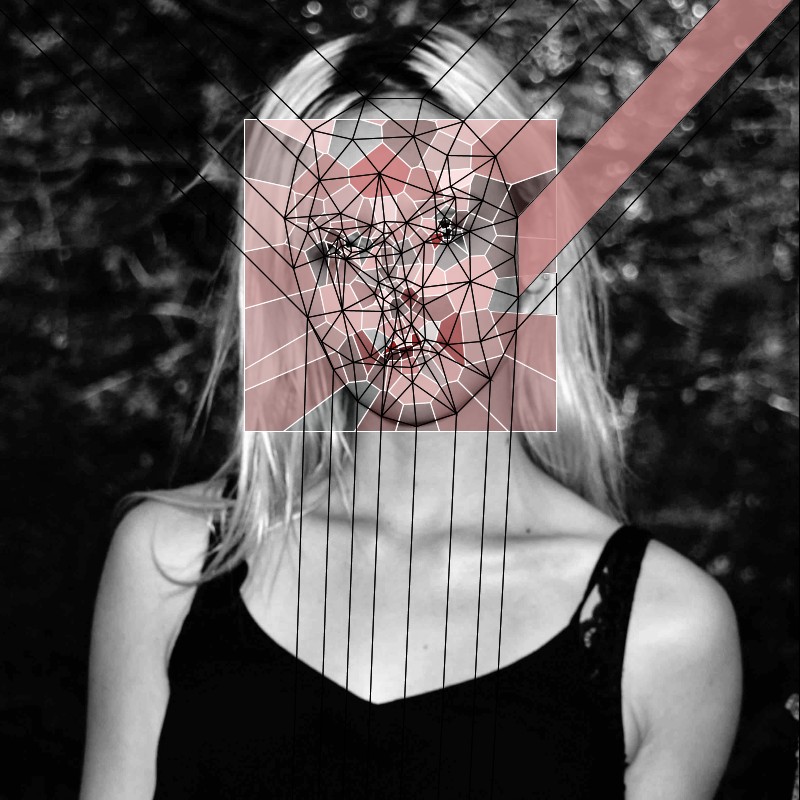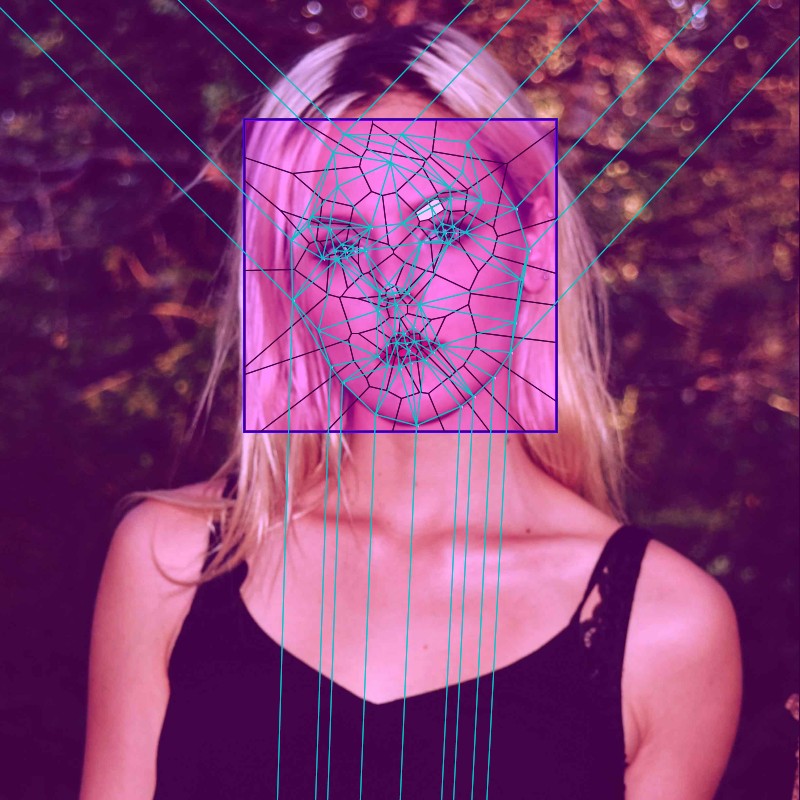 Note: This page exists as an archived version. The finalized project is available at the link at the top of the page and here.
Open Snapchat to take a selfie. Fix your hair, tilt your chin just so, perhaps parlay a smize and — No no, pause. You realize now that this is the perfect moment. This is the moment where you take a selfie such that you become another iteration of that canonical dog-eared millennial archetype.
Okay, reposition, prep that puppy pout and tap the screen. And then, there, in that brief moment in the interim, between pressing the screen and when a cascade of filter options appear, it appears to you, like a flock of magical realist butterflies in Macondo: a triangulation.
At first glance, it is only a hallucinatory splice of memory from a Computational Geometry lecture, long ago. But no, it is truly there: the revelation of the structure that is the topology of your face.